If You Are Ready To Buy Now...
You're Just One Click Away From Obtaining The 80+ Titles Packaged Inside The Life Mastery Collection...
But Before You Buy I have Just One Question...
How would you like to FAST TRACK your ambitions for 2021?
Specifically, I am talking about how to get a head start by improving your income potential. Better yet, I'd like to show you how to do this WITHOUT having to change your job or take on any side income activity that would only further drain your limited time and energy.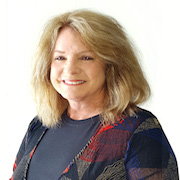 Hey, it's
Carolyn Hansen
, the self improvement specialist who compiled the Life Mastery Collection offer.
I know that you are anxious to get your hands on
The Life Mastery Collection
, and I do not blame you one bit.
But before you buy I would like to give you the option of adding to your order a one-time opportunity to grab a side income generation library that has the power to transform your life for the better by fast-tracking your efforts to generate multiple additional income streams.
Basically, these are what I consider to be the
10 best side hustle opportunities
for 2021.
The following collection of side-hustle-focused products normally sells for
$74
but you can use the special link at the bottom of the page to ADD it to your order today for just a fraction of the regular price.

Here's How To Gain DEEP INSIGHT Into, And PROFIT From, TEN Of Today's Most Lucrative SIDE HUSTLES - Without Having To Do A Lick Of Research!

From The Desk Of Carolyn Hansen
Re: How To Profit From The Careful Examination Of People Who, Right Now, Are Using Proven, Often Highly Lucrative Side Hustle Strategies...

Dear Friend,

Everyone is good at doing something that others will happily pay them for - whether it is to take a task off their hands, or learn more about it so they too can better appreciate or otherwise share in the passion that drives you.

In other words, you can leverage your passions to improve the lives of others and make money in the process.

You just need to know what kind of side hustle is most likely to resonate with your unique gifts - and that's where I can help.

Instead of encouraging you to simply trust your instincts and follow your heart, I am going to show you several blueprints for successful side hustles - strategies proven to work for others, and the case studies which show these select strategies in action.

This is how you eliminate years of guesswork and significantly improve your odds of finding that side hustle which works as your stepping stone to freedom and success.

In other words...
I Would Like To Show You What Others Are Doing Right Now To Turn Their Passions And Their Talents Into Extra Cash!

* BRAND NEW FOR 2021 *
ALLOW ME TO INTRODUCE...
In addition to all the money- and time-saving lessons you are going to learn about in Side Hustle Gems: Top 10 Strategies To Profit From Your Passions you are also going to hear the stories of people who have used the very same strategies outlined in the book.

Forget about the guesswork and the leaps of faith you might have had to make in the past. Pinning your future dreams on vague aspirations and feelings that maybe this time you've come up with a winning idea is the kind of mistake only amateurs need to make going forward from this point on.

If you are serious about your desire to turn your money-making aspirations into solid reality, then use the hard-won insights of the carefully-vetted side-hustle pioneers and "average joes" turned cash-machine geniuses in this book to create your own success story.

And do these people ever have stories to tell!
Here's What You'll Learn Inside Your Copy Of "Side Hustle Gems"...
How to turn the gift of the gab into a lucrative side hobby. You'll see how K. was able to drop two part-time "soul sucking" jobs and go all in on her new side hustle to save the business she loved (one that didn't always pay the bills!)
Why age is no obstacle to monetizing your passions. When M. began his side hustle he was just a college student with a "talent for tinkering". See what he did next to grow his part-time side hustle into a $10,000 per day full-time gig.
How to turn your smartphone to a veritable cashing-spewing ATM. She was skeptical, but V. tried this at home after reading about it online. The next day she awoke to notifications that her new side hustle was producing daily sales.
How to package your lifestyle and sell it for a mint. If you are already doing it daily, and loving every minute of it, others might be willing to pay you to help them do the same. That's K.'s no-fuss side hustle in a (very profitable) nutshell.
The art of the seemingly impossible side hustle. No one knew when C. began his "never before tried" stunt that it would last 800 days and earn him both fame and millions of dollars. Or that he only needed a camera to pull it off.
The story of the "sure-fire" side hustle which succeeded only after 22 tries. Thousands of others have attempted this only to make every mistake in the book. You'll learn what B. did to finally hit it out of the park and make $100,000.
How to turn a 10-cent disposable bathroom item into a fortune. The story of T., the 20-year old student who turned a $300 investment into $100K/month of recurring income. You won't believe the strategy she used to get started!
How to earn $10,000 every month just by "doing odd jobs" from home. If your salary is capped and there is no way to get ahead at work, you might want to consider K.'s low-risk approach to putting your escape plan into action...
How to scale your side hustle profits 200 times by picking the right niche. Meet K., the mother of two who realized she could launch a business from her kitchen table with nothing more than a glue gun. 10 years later she's still at it.
PLUS - As Part Of The Gems Collection You'll Receive These Additional Bonus Titles To Help Improve Your Entrepreneurial Side Hustle Activities...
At no extra cost to you I am providing an additional 6 bonus products.

These carefully-chosen titles will help you achieve several important side goals.

First, you will better be able to determine which side hustle niches might be right for you, saving you much needed time.

Second, you will also learn how to mentally prepare for both the challenges you will face as an entrepreneur and the mindset you will need to develop to achieve your successes as rapidly as possible. Once again, time is money and these bonuses are going to help earn you more of it!
A Quick Summary Of The SIX Bonus Entrepreneurial Titles
Ultimate Niche Blueprint - Discover the information you need to bypass the expensive niche-selection mistakes others have made in the past. You get to learn from their bad luck so you won't run the risk of repeating their misfortune (includes 10 audios).


Mind Power Mastery - Contains ideas that will help to unleash your potential for self-growth and entrepreneurial realization. Inside these pages you'll discover a unique eight-part step-by-step plan to master your mind. To retake control of your thinking machine...


The Growth Mindset - Emphasizes what it takes to demolish the staid architecture of the fixed mind and move into a mindset which focuses on what else might be possible in your life if you choose to go after it.


Entrepreneurial Drive - Uncover the secrets of people with grit. These are the ones who are able to turn their dreams of coast to coast railroads, interplanetary space travel, or a small business proposition, into reality.


Success Principles - Learn the "10 golden rules" used by peak performers to stay at the top of their game. By applying their game plan you dramatically increase your odds of replicating their successes.


Relentless Optimism - No other single trait has more influence on your ultimate success, happiness, and sense of well-being than your ability to continually generate optimism for everything you do in life. Here's how to get it...


Are You Ready To Get Your Hands On The Strategies Revealed In The Side Hustle Gems Collection?
Hopefully by now you have been able to see the extraordinary value that I have put into The Side Hustle Gems Collection. The next part is up to you.

I mean it when I say that this could be the LAST additional income streams product you will ever buy.

Imagine never again having to pay a dime to try to figure out what you should and should not be doing to fastrack your way to improved financial health. And the great thing is that with this collection of titles you are assured of not having to repeat the litany of mistakes I and many others have made along the way that have cost us untold thousands of dollars in misguided thinking about these matters.

So it is no exaggeration to say that this is the kind of information that will ultimately save you thousands of dollars over the coming years as you will be able to rule out a wide variety of "revenue generation" activities and schemes that are simply not necessary or not viable.

Today, to upgrade your Life Mastery Collection to include the Side Hustle Gems Collection of titles you'll pay only an additional $10.

You can download it right to your computer immediately!
Included in The Side Hustle Gems Collection
Retail Value
Ultimate Niche Blueprint
$19.95
Mind Power Mastery
$19.95
The Growth Mindset
$19.95
Powerful Entrepreneur
$19.95
Success Principles
$19.95
Relentless Optimism
$19.95
The Side Hustle Gems Collection - UPGRADE COST JUST...
$10
My 60-Day Iron-Clad Money-Back Guarantee
Simply add your copy of
The Side Hustle Gems Collection
to your order by clicking on the link below. You will be charged the low price of
$10
to upgrade your order. Then take a FULL 60 DAYS to enjoy the product and digest all of the information.
Then, if this offer isn't everything that I say it is; if it isn't everything that you HOPE it is, just let me know any time within 60 FULL DAYS and I'll give you your money back.
That's how confident I am that
The Side Hustle Gems Collection
will satisfy your curiosity about what it really takes to set up your own unique and profitable side hustle gigs.
So don't wait another minute! When you elect to add
The Side Hustle Gems Collection
to you you'll shortly uncover the secret to implementing the most EFFICIENT and EFFECTIVE strategies for additional income generation. You would be hard-pressed to find a better approach to achieving long-term financial well-being than what I have to teach you in this collection. I guarantee it!
To Your Success,

Author, Health And Business Expert, Fitness Centre Owner, & National Champion Bodybuilder

YES

- Carolyn, I'm READY to discover your TOP TEN SIDE HUSTLES and learn the valuable lessons and (until now) untold secrets of these side hustling pioneers!
+

No Thanks, I Will Pass On The COMBO DEAL...
Just Give Me The Life Mastery Collection!